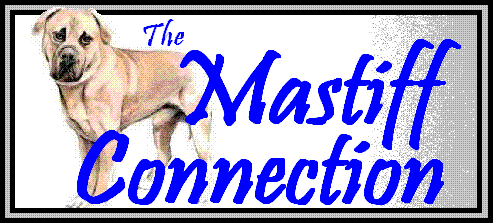 Welcome to The Mastiff Connection!
We originally started out as a website linking other sites that related to the English Mastiff, but we found people had interest in the other "mastiff breeds" as well. After careful consideration, we decided to add other breeds to our site.
Please choose from the links to your left.
(If the mastiff breed you are looking for is not listed it is because we have no site listed yet for that particular breed.)